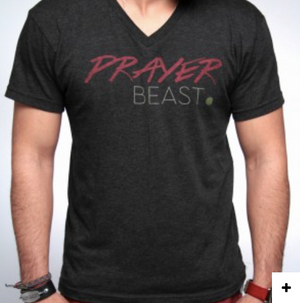 Prayer Beast- Christian Mens Clothing
Prayer Beast Christian Mens Clothing
At Malachi Clothing, we pride ourselves on creating clothing that helps others share their faith and passion. Our new Prayer Beast Christian Mens Clothing will help you achieve just that. The popular t-shirt features the phrase "Prayer Beast," a phrase our customers have been loving wearing on their clothes. The unique t-shirt comes in a black color and multiple sizes!
Purchase Malachi Clothing Online Today
Visit our online store today at http://malachiclothing.com/ to purchase Prayer Beast Christian Men's Clothing. There, you can also see our other products including women and men's apparel and accessories. Recently, we also launched a children's line. Now, it's easy and affordable for everyone to purchase Christian Apparel. Contact us for any further questions you may have. One of our team members will work with you step by step. We look forward to hearing from you!